Neutral Protease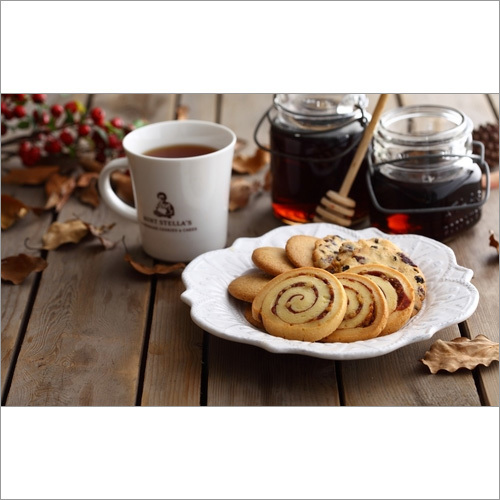 Neutral Protease
Product Description
To provide the best quality chemical to our valued clients, we are betrothed in offering an excellent grade Neutral Protease (SEBAKE NP). This chemical is processed by deft team of food experts under the visionary surveillance using the premium class flour and progressive methods at our modern premises. Mostly cherished in food industry and bakery, this chemical is used as additive in biscuits, cookies, wafers and other bakery items. In addition. this Neutral Protease (SEBAKE NP) can be availed from us at affordable prices.


Key Points:

Better surface molding
Accurate pH value
Improves flexibility
Safe to consume
SEBake NP
SEBake NP is a food grade neutral protease preparation produced by controlled fermentation of selected strain of Aspergillus oryzae.
SEBake NP is Kosher-certified, Halal-certified, non-synthetic and can be used to produce organic certifiable baked goods.
Product Properties:
Form: cream to light brown colored powder
Active Ingredient: protease
Declared Activity: 120,000 PC/g
Solubility: readily soluble in water at all concentrations in normal usage
SEBake NP is inactivated during the baking process, typically around 65oC, well below the baking temperatures.
Working Principle: SEBake NP quickly and efficiently catalyzes the hydrolysis of gluten with formation of low-molecular peptides and amino acids. This helps in rapidly reducing the batter viscosity making it possible to manufacture biscuits, wafers etc from any type of flour.
Application & Benefits: SEBake NP is used primarily in baking for moderate softening of wheat gluten for production of the treatment of flours that are intended for biscuits and cookies production. SEBake NP effectively breaks down the gluten thus reducing the batter viscosity. SEBake NP reduces mixing time, improves extensibility & flexibility and enables a better surface molding.
Dosing Recommendations: SEBake NP is added to the flour at the beginning of the mixing process and is generally used in a dose range of 3 to 30 ppm. This however is only indicative.
Optimum dosage of SEBake NP is based upon several factors including flour quality and the desired quality of the baked goods. We recommend that bakers carry out bake tests using SEBake NP before making any baking recommendations. Overdosing of SEBake NP results in excessive degradation of Gluten.
Contact Us
RZ-D-301, Upper Ground Floor ,St. No. 9, Near Railway Road ,Sadh nagar, Palam Colony, New Delhi, Delhi, 110045, India
Phone :+918037400931